Aquaculture, the farming of aquatic organisms, is an important industry that provides a significant amount of the world's fish supply. However, aquaculture ponds can quickly become a breeding ground for harmful bacteria and algae, which can lead to poor water quality and harm to aquatic life. One of the most effective solutions to this problem is the use of paddle wheel aerators.
Paddle wheel aerators are devices that use rotating paddles to mix and aerate water in ponds. The rotating paddles create a flow of water, which brings oxygen to the surface and helps to break up algae and other organic matter. This process improves water quality and provides a healthier environment for aquatic organisms to thrive.
There are several benefits to using paddle wheel aerators in aquaculture ponds. Firstly, they help to reduce the amount of harmful bacteria and algae in the water. This improves the health of fish and other aquatic organisms and reduces the risk of disease outbreaks. Secondly, paddle wheel aerators can help to increase the productivity of aquaculture ponds by providing a more favorable environment for growth. Finally, they are relatively low-cost and easy to install, making them an accessible solution for small-scale aquaculture farmers.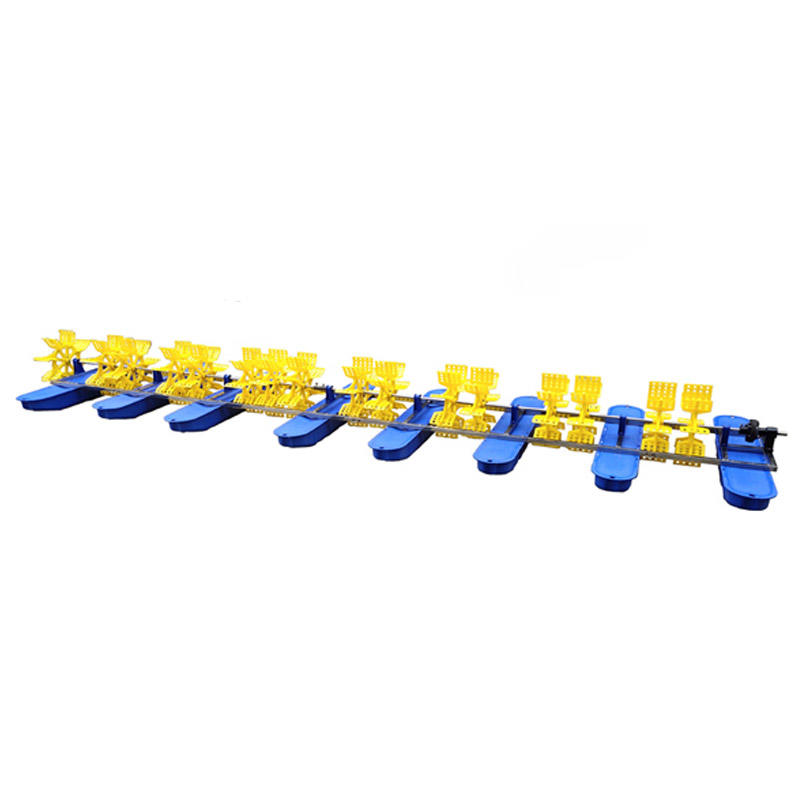 Paddle wheel aerators
come in a variety of sizes and designs, which can be tailored to the specific needs of different aquaculture operations. Some paddle wheel aerators are designed for use in small ponds, while others are designed for large commercial operations. They can be powered by electricity, gasoline, or solar energy, depending on the location and availability of power.
When choosing a paddle wheel aerator, it's important to consider factors such as pond size, water depth, and the types of aquatic organisms being farmed. A reputable supplier can provide advice and guidance on the best type of paddle wheel aerator for a particular operation.
In conclusion, paddle wheel aerators are an effective solution for improving water quality and increasing productivity in aquaculture ponds. They are relatively low-cost and easy to install, making them an accessible solution for small-scale farmers. By using paddle wheel aerators, aquaculture farmers can create a healthier environment for their aquatic organisms, while also increasing their yields and profitability.